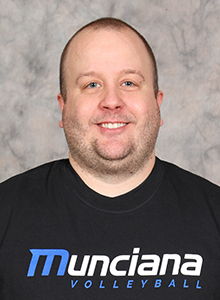 About Kent Hughes
8 years of coaching at Munciana
Current Assistant Coach with the Munciana Samurai
Past Highlights- 14 National Mustangs finished in the Top 10 at AAUs.
Former Wapahani High School JV head coach and the varsity assistant coach
He was part of Wapahani's 2011/2012 back to back 2A State Championship Titles.
Coach Hughes also works at Ontario Systems.
He is married with two children.