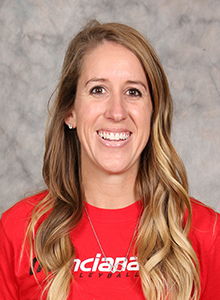 About Kirsten Brandvik
Kirsten is in her 7th year with Vision/Munciana Indy and has coached primarily at the 13/14 age group. This will be her 4th season as our 13 Elite head coach.
She attended Lawrence North High School and then went on to play collegiately at Hanover College. While at Hanover, she was a 3-time captain and All-HCAC selection. Kirsten was also awarded the Mildred Lemon Award in 2010, which is awarded to one female athlete each year.
Kirsten is a teacher at Irvington Elementary and also serves as their Head volleyball coach.