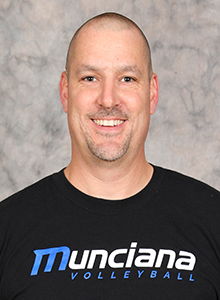 About Kyle Garrett
7 years of coaching at Munciana Volleyball Club
Current assistant coach with Munciana Ninjas former coach of Munciana Pandas
Former coach at Monroe Central, Winchester & Union High School.
Garrett attended Calumet College of St. Joseph.
He loves coaching but also greatly enjoys playing as well.

He is married to Crystal Garrett and has a son.