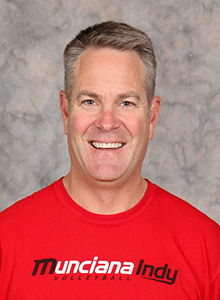 About Phil Leswing
Coach Leswing, a Munciana co-owner and Director of Munciana Indy

Has coached at Munciana for over 20 years.

In 2004 he helped lead the Chipmunks to a 14 Open National Championship.

A Ball State grad, he teaches psychology at Greenfield-Central High school, is married, and has two sons.