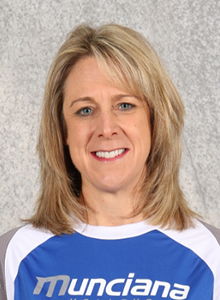 About Rhonda Wilson
With plenty of volleyball experience, Coach Murr is spending her seven year at Munciana.
Her volleyball background includes training the 13s and 14s,
Currently just finished her 10th season atYorktown High School. Where she has won 2 state titles and runner up in three other seasons
Currently works as Director of Health Enhancement at Ball State University.
She is married with two children.