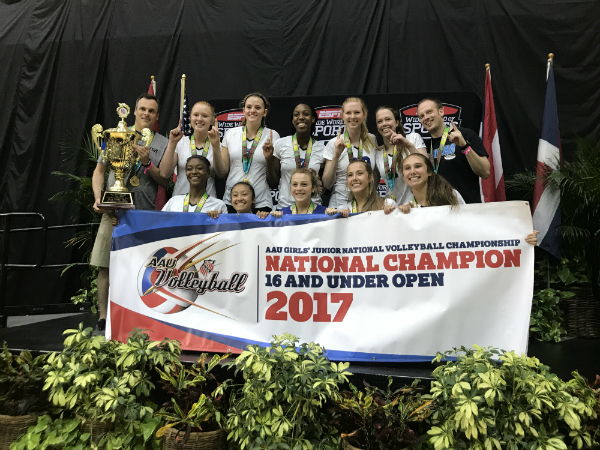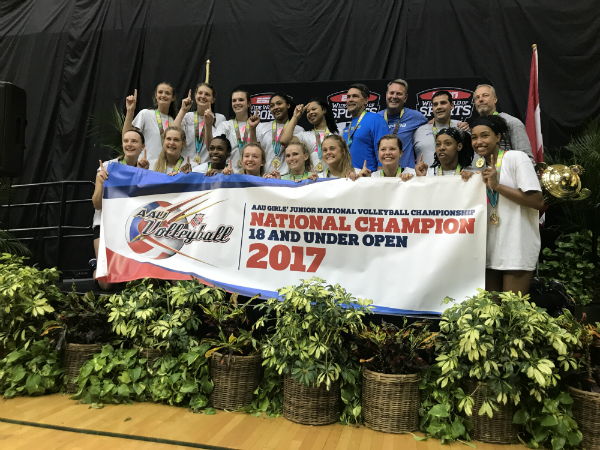 Congratulations to the 18 Open Samurai and 16 Open Ninjas on winning AAU National Championships. With these wins, Munciana has now won 33 National Championships. A special congrats to head coach Mike Lingenfelter and assistant coach Dan Bergren of the Samuari and the Ninja staff of head coach Randy Gardner and assistant Jason Young. Mike earns his fourth championship as coach of the Samurai and Randy wins his first national championship.
Nia Parker-Robinson was named the MVP of the 18 Open championships and Jonni Parker and Griere Hughes were also named to the All-American Awards team. For the 16 Open division, Kylie Murr was named the MVP and Bonnie Bostic and Molly Hunt were also selected as All-Americans.
Of special note…Six players have now won three national championships in a row. Bonnie Bostic, Sophie Oliphant, Molly Hunt, Kylie Murr, Melajah Bryant with the 14 Open Chipmunks, 15 Open Lorax and 16 Open Ninjas, while Melani Shaffmaster won this year as a setter with the 18 Open Samurai.