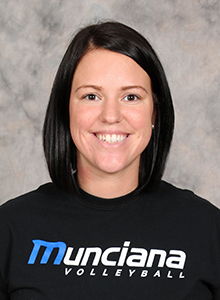 About Sarah Roush
Coach Roush is in her sixth year at Munciana coaching the 15 Open Lorax & TNT Minions.
Her Lorax won the 2016 15 Open AAU National Championship.
2016 AVCA 15's Coach of the Year.
Coach Roush is a huge part of the Munciana Summer Camps from Canada to Alabama.
She has previous experience coaching at Wes-Del High School. Coach Roush attended IUPUI and Ivy Tech.
Married to Luke Roush.