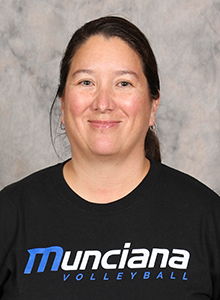 About Tiffany Stinson
With plenty of volleyball experience, Coach Stinson is spending her third year at Munciana.
Her volleyball background includes coaching at yorktown volleyball club and Yorktown, and coaching at Yorktown Middle School for two years including 2011.
Coach Stinson played seven seasons at Munciana and played four season at Ball Sate University.
Coach Stinson got her undergraduate degree from Ball State University, doctorate of physical therapy degree from Belmont University
Currently a pediatric physical therapist for Anderson Community Schools.
Tiffany is married and has three children.